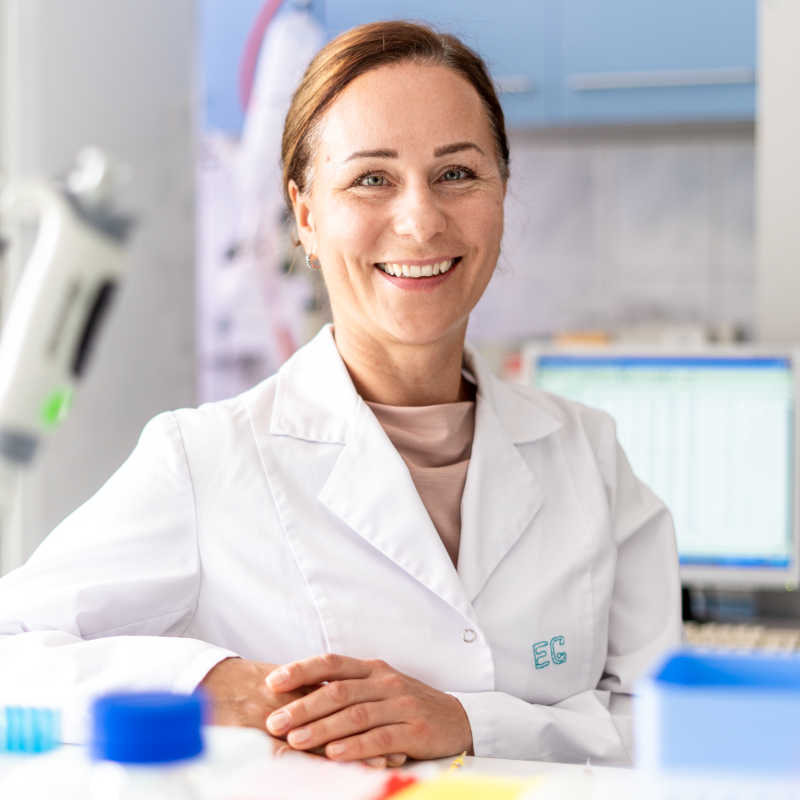 Emilia Gospodarska
Lab Manager

Dr. Emilia Gospodarska graduated from the Interdisciplinary Biotechnology Department at Warsaw University of Life Sciences in the field of biotechnology in animal health and production. Research for the master's thesis was carried out at the Institute of Biochemistry and Biophysics of the Polish Academy of Sciences in Warsaw, at the Department of Genetics, where she investigated protein interactions in vivo using a yeast two-hybrid system. During her Ph.D. at the Department of Biophysics of the IBB PAS she focused on the structural and functional features of two proteins responsible for the development of Alzheimer's disease: Aß1-40 peptide and RAGE receptor.
She was a Postdoctoral fellow at the Department of Biological Functions of Food IAR&FR of PAS in Olsztyn, within the Welcome Project from the Foundation for Polish Science "Nutrition and ambient temperature in the early period of development can reduce susceptibility to obesity". Her scientific goal was to determine the differences between classical brown adipocytes and brown-like adipocytes induced in white fat depots upon cold stimulation, with respect to their thermogenic capacity.
For the last seven years, she has worked as an Assistant Professor at IAR&FR PAS in the Department of Biological Functions of Food and since January 2023, she has joined the WELCOME2 group as a Lab Manager.